Group of companies
Teamwork
The MUREK Immobilienmanagement GmbH is part of the MUREK Group, a family-run group of five companies presently. Together we look back to 30 years of successful services in the sectors real estate business and office service, which we provided to the complete satisfaction of our domestic and foreign customers. Since 1990 we have managed approximately 35,000 rental units and we have processed more than 200 transfers of ownership. Besides our function as reliable service provider, we also work as a serious property investor that is continuously looking for suitable investments.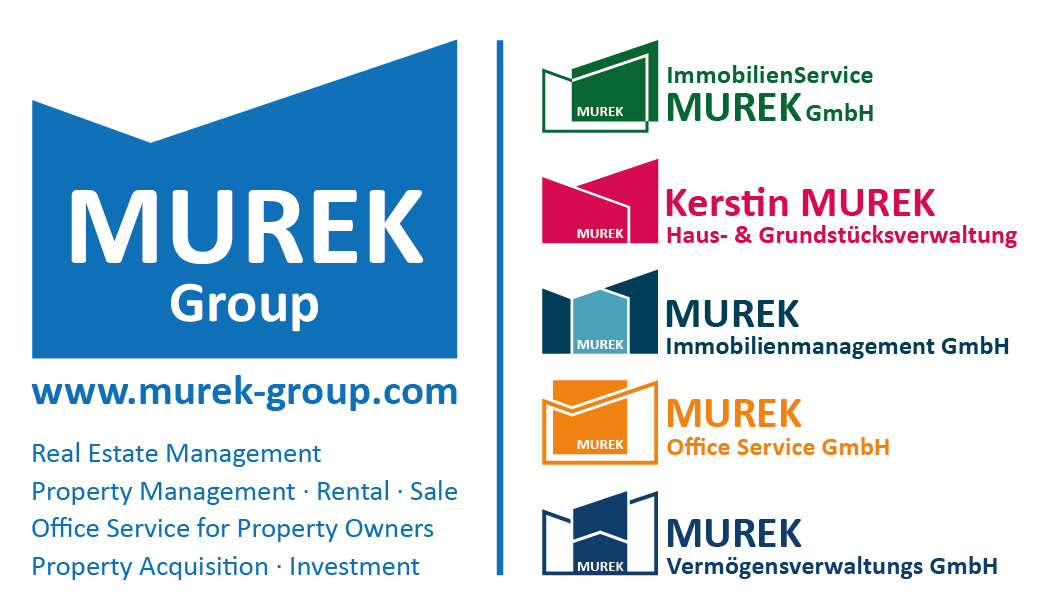 Our contacts - your benefit
Due to our continual work we are well connected and able to use promising industry contacts in your interest. With our experienced partners, who include lawyers, notaries, insurance specialists and craftsman's establishments, and our qualified employees, we combine first-class competencies that enable us to reliably perform our services and to quickly solve complex issues.